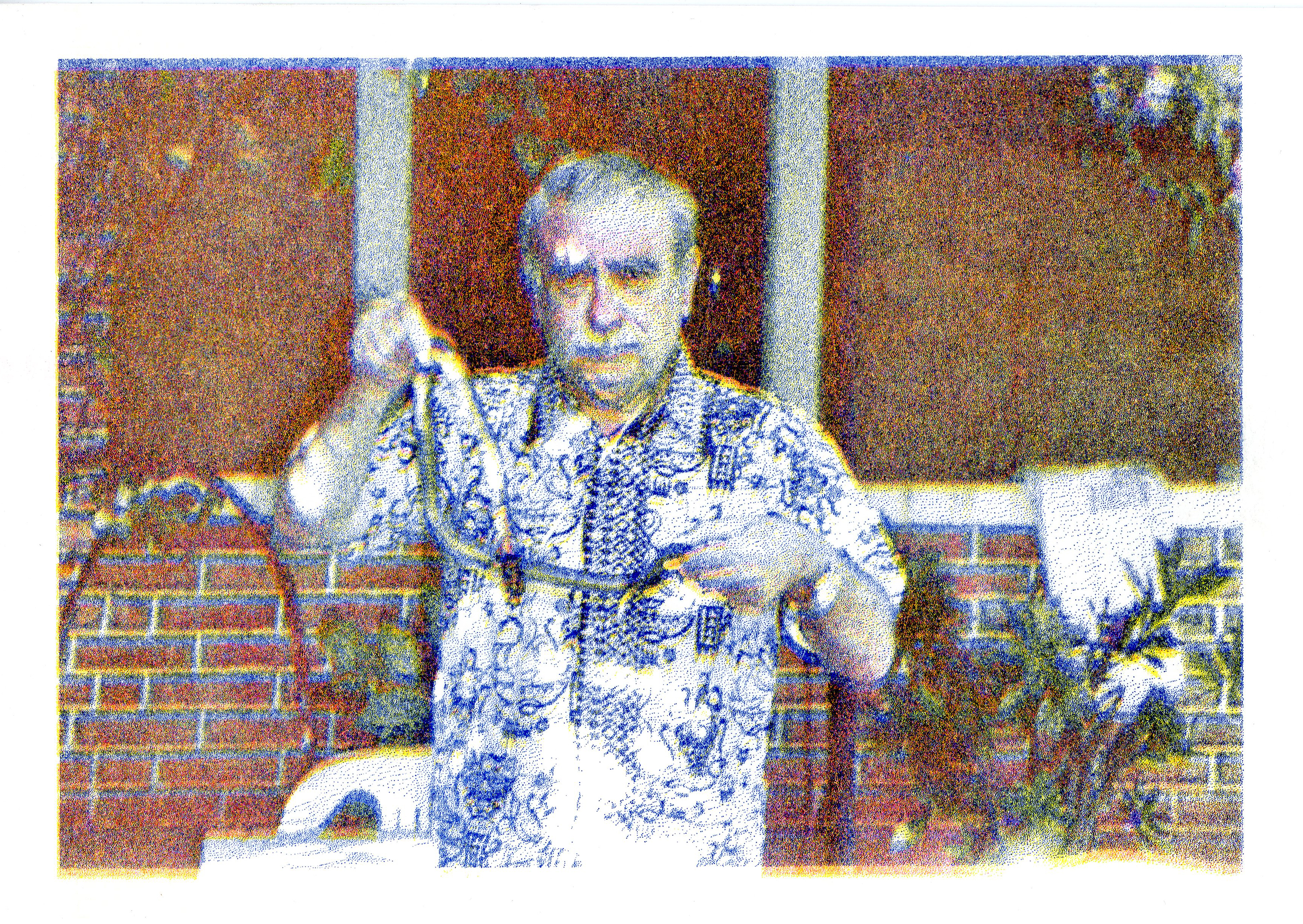 12 KNIVES

2019
Installation view at 12 Knives, Bonnevalle, France.
Dimensions: postcard
24 risoprinted photographs, edition of 50.

Printed at

Autobahn

, Brussels, Be.


The images depict the encounter between a pharmachist and a sorcerer.

Originally arranged to construct a narrative, the postcards were manipulated during the time of the event and rearranged by each and everyone of the visitors so that the next in line would hear it throught the grapevine.


12 KNIVES

2019
Vue d'installation lors de l'exposition 12 Knives au Bonnevalle, Noisy le Sec, France.
Dimensions: cartes postales
24 photographies imprimées en risographie, édition de 50.

Imprimé chez

Autobahn

, Bruxelles, Be.

Les images tissent une narration fluctuante et interactive de la rencontre d'un pharmacien et d'un marabout.
De la même manière qu'un raccontar, les cartes postales sont manipulées au long de temps d'exposition, et réarrangées pour faire apparaître de nouvelles narrations.
There's a scorpion in my shoe

2019
Dimensions: 60x30x30
Milk concrete and methylene blue concrete.
There's a scorpion in my shoe

2019
Dimensions: 60x30x30
Béton de lait, béton au bleu de méthylène.